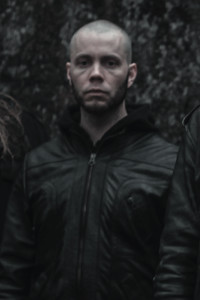 Kuva: Martti Pohjosaho
ID:
Jari Kinnunen

Instrument:
Guitar

Gear:
ESP LTD EC-1000 with EMG active pickups, Jackson DR3 with passive pickups, Marshall JVM410H + Marshall 1960A cap.

Other interests besides music:
Movies, beers, wines, whiskies.

Other bands:
Lucidity

Top 4: (18.12.2018)
1. Soon to be released new Lucidity album!
2. New songs for upcoming Soulfallen album!
3. Music in general
4. Finnish nature

Favourite drink:
Scotch Islay Single Malt

Bad habits:
Forgetting to exercise and stretch before it starts to hurt.

Quote:
Do whatever makes you happy, as long as no one gets hurt.

Influences/inspiration:
Finnish nature and seasons
Kai Leikola - vocals
Aapeli Kivimäki - guitars
Jari Kinnunen - guitars
Matti Auerkallio - bass
Aaro Lappalainen - drums
Back to BIO